The need for handling complexity
The information flow around Valenciaport is very complex and involves a huge amount of agents.

Each container movement requieres multiple communications between our Port Community members, creating a complex information network.

ValenciaportPCS is an open and neutral electronic platform that allows a safe and smart information exchange between public and private agents in order to improve our competitive position as a Port Community.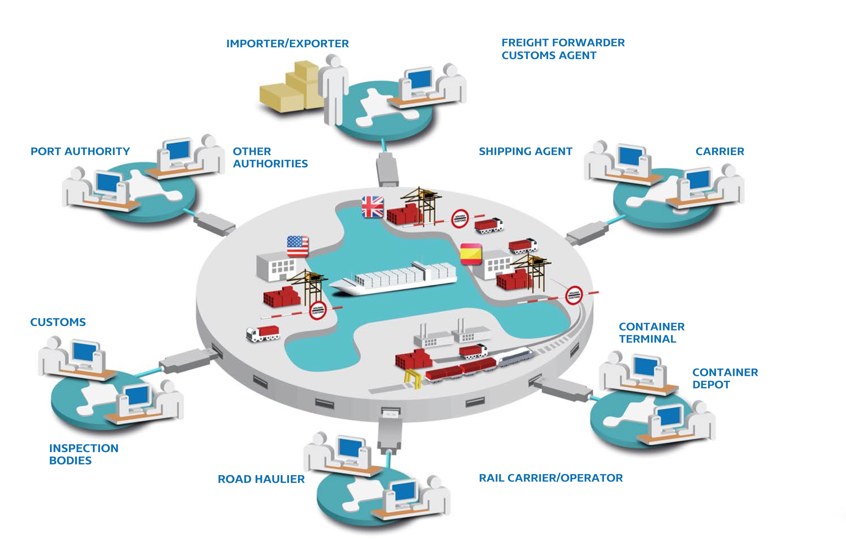 ValenciaportPCS offers more than 20 transactional and informative services to more than 600 companies and public entities.
ValenciaportPCS optimizes, manages and automatizes port and logistic processes in an efficient way by a single data transfer as well as connecting transport and logistic networks.
ValenciaportPCS services supplies advanced management procedures to its users, wich are:
A better transaction efficiency
Resources optimization
Proccess automation
Costs saving
Error reduction
Time saving
Better client support